It's 2018, and, pathbreaking trends in the automotive industry will be setting up the stage for a lot more innovation and investments from stakeholders in the industry. If you are part of the automotive industry, the following top 10 trends will define your business strategy for 2018: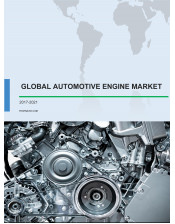 Get your FREE sample now!
Top 10 Automotive Industry Trends? to Watch in 2018
1. Crossover vehicles- Versatility meets practicality, and wins the buyer's approval
For a generation that expects the comfort of an SUV with fuel and operational cost-effectiveness, crossover vehicles have become a big hit. A mix between regular Sedans and SUVs, crossover vehicles have emerged as one of the most practical ways to commute without compromising on comfort and style. Expect big investments and experimentation, alongside the discovery of newer markets for the sturdy and fun crossover vehicles.
2. Car sharing– Less stress on city traffic and the environment?
Industry experts have found that, over the past couple of years, emotional attachment to cars has decreased significantly. This explains why car sharing has become very popular, even in emerging economies in the APAC and the EMEA regions. The fact that by 2030, one out of every ten cars sold is estimated to be a shared vehicle, reflects the growing awareness to 'go green' and reduce carbon footprints.
Market analysts at Technavio predict that the concept of car sharing will also undergo bigtime customization in 2018. Ride sharing major, Uber, is already allowing passengers to use an auxiliary cable for music, and in some cases even offering snacks and drinks to enhance the passenger's core riding experience.
Read how car leasing is Driving a Transitional Wave in the Automotive Industry
3.?IoT sparking the growth of connected cars
IoT and connected devices have now made their way into the automotive industry. It is expected that connected cars will step out of developmental obscurity and become an important personal item to be connected to the internet. While the technology in itself isn't new, the adoption rate of connected vehicles will rise steadily over the next five years.
4.?Baby boomers and multi-terrain vehicles
It's true that millennials rule almost every market segment, but when it comes to the automotive industry, baby boomers lead the way. As a majority of this generation move closer to retirement, being able to travel on their own is a critical requirement.
Multi-terrain vehicles provide the much-needed comfort and ease of operation in difficult terrains. Their five-door utility, heated leather seats, high-end audio systems, and frugal fuel consumption are all incredibly appealing to baby boomers. This explains the spike in sales of multi-terrain vehicles over the past few years, and the trend is expected to continue into 2018.
5.?Cloud powered automotive industry
One major automotive industry trend is the use of cloud technology. Industry 4.0 has transformed every aspect of automobile production, from design and operation to the servicing of physical systems. Cloud also enables scaling of different processes and services, thereby reducing costs and eliminating any scope for waste. Thus, 2018 will see the automotive industry?take more determined steps to integrate their engineering and design activities with the cloud.
One example is automotive telematics, a flourishing market that takes advantage of cloud technology. Below are some key insights about this market from our industry experts.
6.?Improved pricing with blockchain capabilities
One of the major challenges for the automotive industry is dealing with counterfeit parts. Blockchain capabilities have emerged as the best possible solution to rectify this problem. By simplifying the methods to identify and remove the counterfeit parts, blockchain brings transparency into the system and improves the overall pricing strategies. In fact, industry experts believe that blockchain will eventually enable fair pricing in the car market.
7.?3D Printing– Changing the face of automotive manufacturing
3D printing in the automation industry has come a long way since Urbee was designed. While major credit goes to Local Motors for breaking barriers and launching Strati, other major names in the industry have also developed various 3D car prototypes. Due to the safety benefits and cost-effective nature of 3D printed cars, 2018 will witness larger investments from big-name manufacturers in this sector.
8.?Electric cars– Eliminating the automotive impact on the environment
Since 2016, the sales of electric cars have reached close to 10 million units, which explains why stalwarts like General Motors, Daimler AG, and VW have entered this lucrative market with their own models. The declining reservoir of non-renewable energy sources is a major push for the production of electric vehicles, which is reflected in the increased market share of electric cars in the European market.
In 2018, the sale of electric cars is expected to cross 5% in the UK market and reach close to 12% in the US market.
9.?Driverless with autonomous vehicles
Though fully autonomous vehicles will take some more time to make their way onto the roads, autonomous vehicles are definitely worth the watch in 2018. With benefits like reduced accidents, better traffic management, and increased passenger comfort, the autonomous vehicle is most definitely the crème de la crème where future automotive technology is concerned. After?Google and Uber, 2018 will witness a string of automotive giants launching their own variants of autonomous vehicles.
10. Big data's increasing role in the automotive industry?
The Department of Transportation has mandated that all new cars must digitally communicate starting 2020.
Ford and Toyota have already teamed up to launch open platform infotainment systems that will connect to popular mobile phone operating systems like Android and iOS. With these developments, 2018 will witness a higher number of cars with interconnected features that will allow app developers to adapt their offerings to cross platform users on mobile, tablet, and the web. Digitalization is finally finding a relatable example in the automotive industry.
And, that's our list. For more insights into the global automotive industry,?click here.